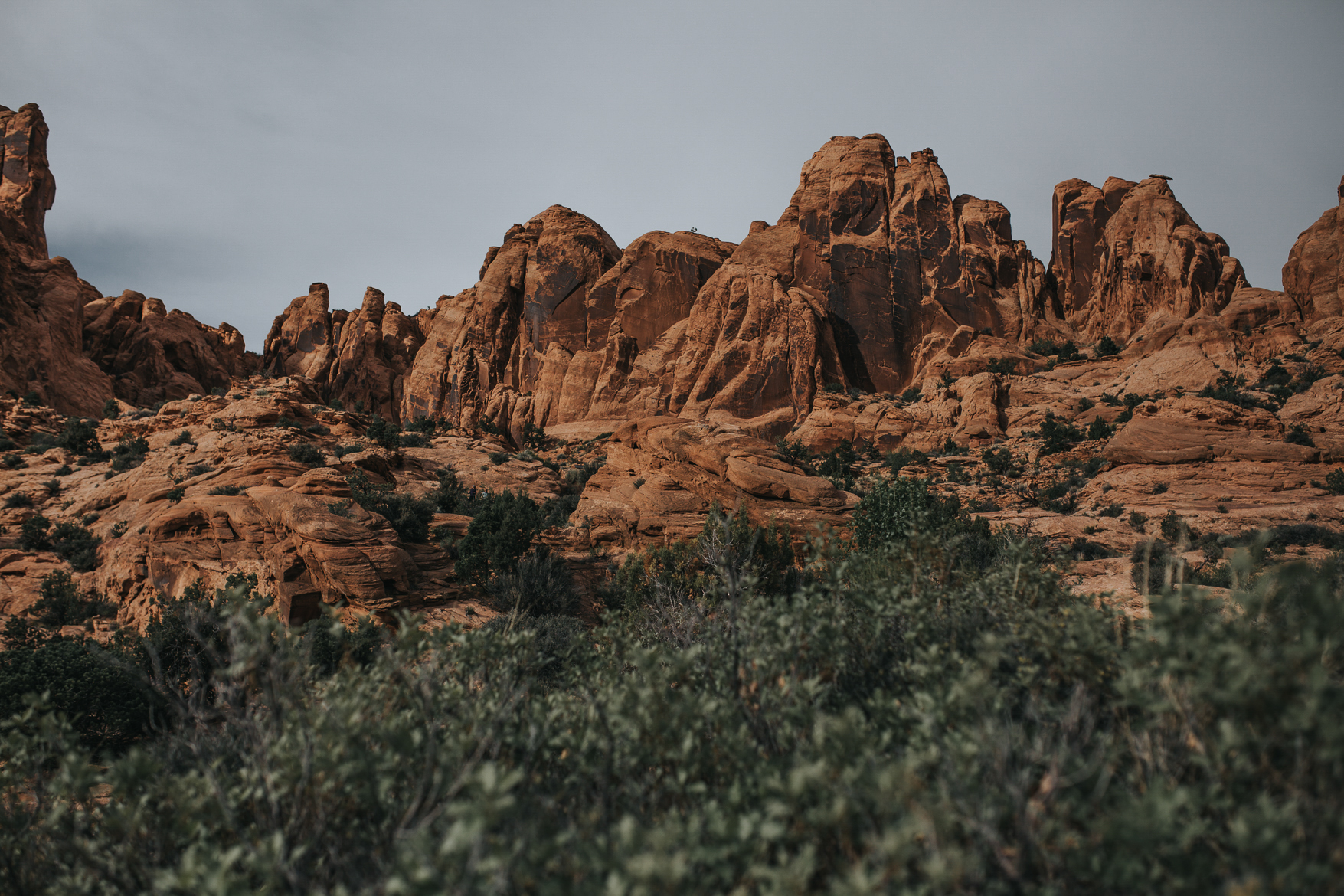 Erica got in touch with me in January wanting to connect over happy hour. She mentioned she would be hitting the slopes earlier that day (which also happened to be my birthday) to snowboard with some friends… so I thought what better way to meet a client? Why don't we do both? In essence, I knew Erica & I would be a perfect fit from the beginning! Morgan & Erica are two adventurers after my own heart. When they suggested to do their engagement shoot in Moab I couldn't wait and our trip couldn't come soon enough!
These two would head to Moab, Utah frequently to camp and they have a lot of memories in the area. I absolutely love adventuring to special spots with my couples to capture more than just your everyday 'engagement shoot'. Morgan & Erica were champs hiking even with the unpredictable rainy weather throughout the day.
Another awesome part of what I do is meeting amazing friends along the way! Cannot wait for their wedding this September in Durango, Colorado.